About the Participants
10:00am Panel: Still They Persist, with FemFour
Moderator: Steven Matijcio, Curator, Contemporary Arts Center, Cincinnati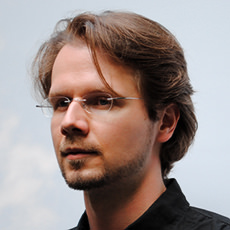 Steven Matijcio is the curator of the Contemporary Arts Center in Cincinnati. Prior to this he served as Curator of Contemporary Art at the Southeastern Center for Contemporary Art (SECCA) in Winston-Salem, NC, from 2008-2013. Matijcio is a graduate of the Center for Curatorial Studies at Bard College and has held positions in a number of galleries and museums, including the Plug In Institute of Contemporary Art, the Power Plant Contemporary Art Gallery, the Art Gallery of Ontario, and the National Gallery of Canada. Matijcio was honored in 2010 with a prestigious Tremaine Exhibition Award for the project
paperless
.
Cal Cullen, Artist, Curator and Executive Director, Wave Pool
Calcagno Cullen is a multimedia artist, arts educator and curator. She is founder and executive director of Wave Pool Arts Center, a gallery, studio space, and socially-engaged artist residency program in Cincinnati, Ohio. She has previously worked in the education department of SFMOMA, Community School of Music and Arts in Mountain View, CA, and was the Director of Adobe Books Backroom Gallery in San Francisco.
Cullen has shown her work widely throughout the US and internationally and has had solo shows at Market Street Gallery, Million Fishes in San Francisco, and semantics gallery in Cincinnati. She has been an artist in residence at Kala Art Institute in Berkeley, CA, Lo Studio Di Nipoti in Calabria, Italy, and the Children's Creativity Museum in San Francisco.
As a curator, Cullen has organized exhibitions in a variety of spaces, including the Clifton Cultural Arts Center, Adobe Books Backroom Gallery, and Wave Pool. In 2013 she won a curatorial residency at SOMArts, which resulted in the exhibition Dial Collect. In all her roles, she aims to use contemporary art as a catalyst for positive community change.
Maria Seda-Reeder, Writer, Curator, Educator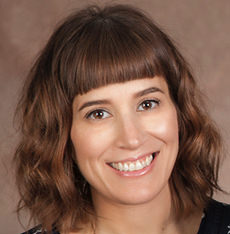 Maria Seda-Reeder has worked as a freelance writer, independent curator, and arts educator for nearly 15 years. With an MA in Art History and Certificate in Museum Studies, Seda-Reeder currently serves as Exhibition Coordinator at Wave Pool Gallery and Adjunct Lecturer at the University of Cincinnati's College of Design, Architecture, Art and Planning. She has written critically about art since 2009 for various locally and nationally based publications and currently serves as editor for the student-led online arts publication FieldTrip.
Passionate about collaboration, Seda-Reeder was a founding member of both Near*By Experimental Curatorial Collective and the FemFour. Much of her work as a curator involves working with and on behalf of artists—serving as a bridge to connect them to both traditional institutions and more DIY spaces. In all the work she does, Seda-Reeder seeks to make academic art more accessible and to support artwork that subverts the canon. She actively pursues a multi-faceted career, which allows her to simultaneously deconstruct assumptions and seek out radical perspectives on our roles as consumers and co-creators of visual culture.
Jaime L.M. Thompson, Curator of Education, Contemporary Arts Center
Jaime L.M. Thompson has served as curator, professor, interpreter and programmer for the last 11 years. She holds a BA in Art History and Art Education, a BFA in Fine Arts, and an MA in Art History. Since 2008, she has been Curator of Education at the Contemporary Arts Center, Cincinnati, and has a strong focus on intergenerational curatorial practices, innovative programming, and new methods of interpretation. In 2016, she co-wrote the book Cuisine Art Cocktails: Celebrating Contemporary Cincinnati.
Before working at the CAC, Thompson was an adjunct professor for the College of Mount St. Joseph and a full-time instructor at Antonelli College, offering classes in the history of art, design, and architecture. She has also worked as Production and Curatorial Assistant to Goodman Rutt LLD and worked on exhibitions for the American Bar Association Museum of Law and The Art of Caring traveling exhibition of Time Life Photography.
She has been invited to present at the OAEA annual conferences, multiple National Arts Education Association Conventions, Northern Kentucky University, Xavier University, Miami University, University of Cincinnati, Kentucky Department of Libraries, and Cincinnati Art Museum.
Sara M. Vance Waddell, FemFour Founder and Collector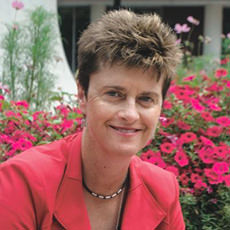 Sara Vance Waddell is an art enthusiast and collector of art by women and artists of color, and project organizer of the exhibition Still They Persist: Protest Art of the 2017 Women's Marches. Vance Waddell has amassed one of the largest collections of women's art in the Midwest featuring local, national and international artists. She frequently loans her collected works to institutions around the country.
Vance Waddell is instrumental to the regional and national arts community. Currently she serves on the following boards: The Carnegie Visual and Performing Arts Board as incoming President; Ohio Citizens for the Arts, as Secretary; Artworks, as Trustee Emeritus; the Ohio Advisory Group and National Advisory Board for the National Museum of Women in the Arts in Washington, D.C.; and recently was invited to become a member of the Modern Women's Fund Committee of the Museum of Modern Art in New York. Previous art board commitments include: appointment to the Ohio Arts Council; Contemporary Arts Center, as Vice President; The Cincinnati Art Museum, as Acquisitions Chair; and the Neuberger Museum of Art in Purchase, New York, as Acquisitions Chair.
As the owner/president of SMV Media, a media management company, she has over 32 years of media buying and planning experience. She attended Morehead State University and earned a Bachelor of Arts in Journalism with an emphasis in Public Relations/Advertising.
11:00am Panel: Gender and Imaging in the Online Realm
Moderator: Kate Palmer Albers, Associate Professor, Art History
Kate Palmer Albers is Associate Professor of Art History at the University of Arizona, where she teaches history and theory of photography, museum studies, and contemporary art. She is the author of Uncertain Histories: Accumulation, Inaccessibility, and Doubt in Contemporary Photography (University of California Press, 2015) and co-editor, with Dr. Jordan Bear, of Before-and-After Photography: Histories and Contexts (Bloomsbury, 2017). Recent articles have addressed computer vision and machine learning, digital materiality, photography and digital abundance, multi-gigapixel photography, and contemporary artists' archival projects. She received a Creative Capital/Warhol Foundation Arts Writers Grant in 2015 for her online writing project, Circulation/Exchange: Moving Images in Contemporary Art, devoted to contemporary art practices that engage with intersections of physical and immaterial photographic images.  Albers's current research focuses on the role of ephemerality throughout the history of photography and proposes that the range of ways and reasons photographs disappear—whether as printed objects or digital files—offers a counterpoint to the predominant theoretical modes of understanding the medium.
Natalie Bookchin, Artist and Associate Professor of Media, Associate Chair, Visual Arts Department, Mason Gross School of the Arts, Rutgers University, NJ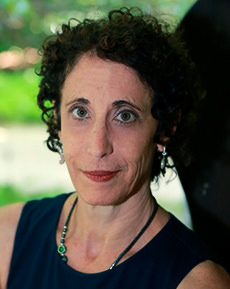 Natalie Bookchin's multi-channel media installations, videos, and online works investigate the seismic impact of the digital tools, platforms, and algorithms that determine and control the shape and texture of contemporary life. She creates media environments with complex soundscapes, polyphonic voices, choreographed bodies and portraits, and mobile depictions of the shared self, exploring the cultural effects, promises, and perils of ubiquitous connectivity. Her works explore precarity, subjectivity, collectivity, and the increasingly fuzzy lines between public and private space, reimagining new social arrangements that push against the constraints of network technologies and platforms.
Her work has been exhibited widely, at MoMA, LACMA, PS1, Mass MOCA, the Walker Art Center, the Pompidou Centre, MOCA Los Angeles, the Whitney Museum, the Tate, and Creative Time. She has received numerous grants and awards, from Creative Capital, California Arts Council, the Guggenheim Foundation, the Durfee Foundation, the Rockefeller Foundation, California Community Foundation, the Daniel Langlois Foundation, a COLA Artist Fellowship, the Center for Cultural Innovation, the MacArthur Foundation, a NYSCA Individual Artist Fellowship, a NYFA Opportunity Grant and, most recently, a NYSCA/MAAF award, among others.
Recent works include the film Long Story Short, a dizzying multiplicity of frames and voices, featuring deeply moving, unadorned testimony from people living in poverty that visualizes a collective body, with overlapping subjectivities, interdependencies, and potential alliances. The film premiered at The Museum of Modern Art in New York and won the Grand Prize at Cinéma du Réel at the Pompidou Center, Paris, in 2016. Now he's out in public and everyone can see (2012/2017) explores the stirrings of a darker, nihilistic, and polarized environment which the internet has helped to produce. It premiered at Cinéma du Réel in March 2017, where it received Special Mention.
Bookchin is a professor of Media and Associate Chair in the Visual Arts Department at Mason Gross School of the Arts at Rutgers University. She lives in Brooklyn. (Photo Credit: Joanna Eldredge Morrissey)
Nora Khan, Writer and Contributing Editor at Rhizome, New York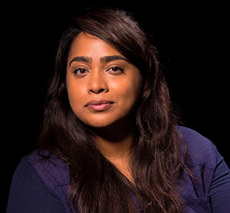 Nora Khan is a writer of criticism and fiction, focusing on issues within digital art, the philosophy of technology, electronic music, and artificial intelligence. She is a Thoma Foundation Arts Writing Fellow in Digital Art, an Eyebeam Research Resident, and a contributing editor at Rhizome. Her work has appeared in 4Columns, Art in America, Spike Art, California Sunday, The Village Voice, Rhizome, and After Us. This past summer, Primary Information published Fear Indexing the X-Files, a small book written by Nora and Steven Warwick. She has most recently spoken at Triple Canopy, Gray Area Festival, transmediale, the Whitney Museum, UCLA, New Museum, NYU, and The New School. She frequently collaborates with artists, such as Katja Novitskova, Yuri Pattison, and Jeremy Shaw, writing exhibition essays commissioned by Sternberg Press, Mousse Publishing, Chisenhale Gallery, and König Galerie.
1:00pm Panel: Women of Latin American Film
Moderator: Michelle Farrell, Assistant Professor of Spanish and Portuguese, Fairfield University, CT
Michelle Leigh Farrell is an assistant professor of Spanish and Portuguese at Fairfield University in CT. She earned her PhD in Spanish and Portuguese at Georgetown University in Washington, DC. In her research, she focuses on Cuban and Venezuelan contemporary film—particularly the crossroads between state institutions and emerging independent voices in the audiovisual landscape. Her current project is on the somewhat legal and almost independent young filmmakers in contemporary Cuba known as the nuevos realizadores. Farrell explores how these young filmmakers are diversifying representations of Cuba with female, Afro-Cuban, and rural voices despite aging state systems and not having legal status. She was awarded the American Philosophical Society Grant to conduct her research in Havana during 2016, and the American Association of University Women research grant to conduct research on Cuban women filmmakers in 2014. In her teaching she focuses on Cuban film, Spanish-speaking Caribbean film and literature, as well as various levels of Portuguese and Spanish language. In 2017 she was awarded the Undergraduate Teacher of the Year award at Fairfield University.
Laura Gómez, Director and Actor, New York
Actress, VO artist, writer, and director Laura Gómez has been making a name for herself in the entertainment industry over the past decade and is best known for transforming herself into the character of Blanca Flores on the award-winning, popular Netflix series Orange Is the New Black.
In film, Gómez appeared in Exposed opposite Keanu Reeves and Ana DeArmas, and in the Dominican film Sambá, selected by the Tribeca Film Festival 2017 and directed by award-winning filmmakers Laura Amelia Guzmán and Israel Cardenas, where she stars as a boxing promoter. On television, aside from OITNB, Gómez has had a recurring role as Selena Cruz on Law & Order SVU and has appeared on the HBO mini-series Show Me A Hero.
Gómez moved from her native country of the Dominican Republic to New York City at the age of 21 to pursue her acting goals. She's been a member of the Spanish Repertory Theater since 2007, where she has participated in critically acclaimed plays, such as Doña Flor and her Two Husbands and The House of the Spirits, directed by José Zayas and written by Obie Award playwright Caridad Svich.
An established voiceover actor, Gómez is the Spanish announcer for the brand CoverGirl and has lent her voice for audiobooks, including Of How the García Girls Lost Their Accent by Julia Alvarez and The Brief Wondrous Life of Oscar Wao by Junot Díaz.
Gómez was a recipient of the IX Screenwriting Developing Grant from the Carolina Foundation in Spain and has studied film courses at New York University and screenwriting at the Jacob Krueger Studio, and is a recent member of WAW (Women Artists' Writing.) She starred in several short films, including To Kill a Roach, winner of the NYU Fall 2012 Technisphere Award for Outstanding Achievement, and Hallelujah, both of which she also wrote, directed and produced. She also directed and co-produced the short film The Iron Warehouse, written by Juilliard alumni Hilary Bettis.
Gómez currently resides in the Upper West Side of Manhattan. (Photo Credit: David Noles)
Ana Katz, Writer, Director, Actor, Buenos Aires, Argentina
Ana Katz was born in Buenos Aires in 1975. She studied at the Universidad del Cine (Film and Cinema University) and took acting classes with Julio Chávez, Elena Tritek and Ricardo Bartís.
Her first film, El juego de la silla [Musical chairs], which she wrote, directed, and acted in, premiered at the San Sebastián International Film Festival in 2002, where it received a special mention from the jury. Later, it received other awards: directorial debut in the Toulouse Cinelatino Rencontres and the Casa de las Américas Prize. Her second film, Una novia errante [A stray girlfriend] had its world premiere in the Un Certain Regard section in Cannes Film Festival and won the Film in Progress award in San Sebastián International Film Festival. It also received Best Actress Award in Lima Independent International Film Festival and the International Federation of Film Critics award in the Havana Film Festival. Los Marziano [The Marziano's family], her third feature, produced by KyS Films and presented as the San Sebastián International Film Festival Official Selection, premiered in 2011. In 2014, she shot her fourth film, Mi amiga del parque [My friend from the park], produced by Campo Cine (and co-produced by Mutante Cine and Laura Cine), which starred herself and Julieta Zylberberg. It premiered in 2015 and won the Special Jury Award for best Script in Sundance Film Festival 2016.
She wrote and directed the plays El juego de la silla, Lucro cesante and Pangea. She has participated as an actress in Whisky (directed by Juan P. Rebella and Pablo Stoll); Lengua materna (Liliana Paolinelli); O que fica (Daniella Saba, France-Brazil); Kiki, Paco León's Spanish feature; Por un tiempo (Gustavo Garzón); and in the plays Amor, dolor y que me pongo (directed by Mercedes Morán) and Revolución de un mundo (directed by Inés Saavedra).
Katz also worked for several years as director publicist in Felhner Films Producer. She co-founded Laura Cine Producer with Laura Huberman. She created the project Índice de Actores (www.indicedeactores.com.ar), co-produced by Fundación Sagai, which is a conceptual site that compiles portraits of argentine actors and actresses.
In 2017, she will direct Sueño Florianópolis, whose screenplay won the Ancine-Incaa co-production award. It will be shot in Brazil, starring Mercedés Morán and Gustavo Garzón. It is produced by Campo Cine, together with Laura Cine, Groch Films, and Pródigo Films, Brazil.
Diana Vargas, Artistic Director, Havana Film Festival New York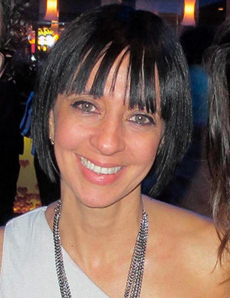 Diana Vargas is a New York based film programmer and TV producer. She has been part of Havana Film Festival New York's team since 2001 and served as Artistic Director/Programmer since 2003. Her tireless dedication to Latin American cinema includes programming multiple showcases taking place in New York throughout the year, such as Corto Circuito, the Latino Shorts Film Festival of New York; The Americas Film Festival NY (TAFFNY); Ícaro Film Festival New York, a festival dedicated to promote Central American cinema; Lima Film Festival, Peru; and, IndieBo, Bogota Independent Film Festival, Colombia. Diana is the U.S. representative of the International School of Film and TV in San Antonio de los Baños, Cuba. She has also worked on several award-winning documentaries and written for different publications. As a producer for CUNY-TV series
Nueva York
, Diana has received six consecutive Emmys. She also works as a media consultant for several cultural events in New York City, spanning film, music and theater.
2:00pm Panel: Woman with a Camera
Moderator: Prudence Peiffer, Senior Editor, Artforum, New York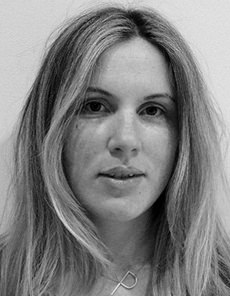 Prudence Peiffer is an art historian specializing in modern and contemporary art, and a senior editor at Artforum magazine. Her writing has appeared in The New York Times, The New York Review of Books online, Artforum, and Bookforum, among other publications; her book on the photography of Ad Reinhardt is forthcoming.
Makeda Best, Curator of Photography, Harvard Art Museums, Cambridge, MA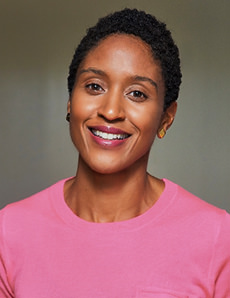 Makeda Best is the Richard L. Menschel Curator of Photography at the Harvard Art Museum. Forthcoming publications include a book on Civil War-era photography, an essay on photography and incarceration, and an article on class and labor in nineteenth-century American photography. She has previously published on topics including soldier photography and memory and Hiroshima. She is co-editor of Conflict, Identity and Protest in American Art (2016). Her research has been supported by fellowships from the San Francisco Museum of Modern Art, the Museum of Fine Arts Houston, the Smithsonian American Art Museum, the Phillips Collection, and the Andrew K. Mellon Foundation. She received her MFA in studio photography from the California Institute of the Arts and PhD from Harvard University. (Photo Credit: Unique Nicole)
Claire Lehmann, Artist, Writer, Curator, New York
Claire Lehmann is an artist and writer based in New York. She has contributed to such publications as Artforum, Parkett, Bomb, and Triple Canopy, and to catalogues for the New Museum of Contemporary Art and the Museum of Modern Art. Formerly an editor at Cabinet magazine, she co-curated Ileana Sonnabend: Ambassador for the New at MoMA, and is a coauthor of Artists Who Make Books, forthcoming from Phaidon/PPP.
Carmen Winant, Artist and Writer, Assistant Professor of Visual Studies and Contemporary Art History at Columbus College of Art and Design, Columbus, OH, and Dean at the Skowhegan School of Painting and Sculpture, Skowhegan, ME
Carmen Winant is an artist, writer, and assistant professor of visual studies at Columbus College of Art and Design. Across projects, Winant makes study of the evocative, moving, and contradictory impulses that inform and describe feminist history. Most recently, Winant has completed installations at the MoCA Cleveland (A World Without Men, 2015), the Columbus Museum of Art (Pictures of Women Working, 2016) and the Wexner Center for the Arts (The Answer is Matriarchy, 2017). In 2016, Winant had solo shows at Fortnight Institute in New York and Skibum McArthur in Los Angeles; she will have a solo show in October at Cave in Detroit. Winant is a contributor to Frieze, Aperture, Time, Cabinet, and The Believer Magazines. She currently is at work on an experimental book about practice.
3:00pm Comment by Aruna D'Souza: Photography in an Intersectional Field
Aruna D'Souza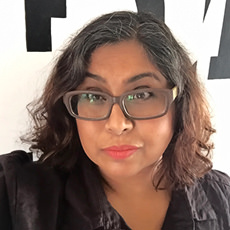 Aruna D'Souza is a writer and critic based in western Massachusetts. Her essays on art, cultural politics, museums, and feminism have appeared in ArtNews, the Wall Street Journal, Momus, Bookforum, and Art in America. She is a regular contributor and serves on the editorial advisory board of the online criticism journal 4Columns. In 2016–17, she consulted for the Whitney Museum on questions of structural bias and antiracist practices.
5:00pm Keynote Conversation with Tabitha Soren and Justine Kurland: Shooting America
Justine Kurland
Justine Kurland (born in Warsaw, New York, 1969) is known for her photographs of utopian landscapes and of people who live on the fringes of mainstream America. Following in the photographic lineage of Robert Frank and Sally Mann, Kurland uses the road and motherhood to examine ideologies of attachment and belonging. From 2004 to 2015 Kurland and her young son, Casper, traveled across the country in a customized van, making photographs along the way. Many of these pictures are collected in her 2016 book, Highway Kind (Aperture), in which the pastoral themes explored in her earlier work are cut with a new forbidding realism and an increasing matter-of-factness. These photographs test the romantic sentiments of the road against the vagaries of life in America today, forcing into stark relief whatever rarified traces of idealism that remain. Kurland has exhibited internationally, and her work is in the public collections of New York's Whitney Museum, Guggenheim Museum, Museum of Modern Art, and the International Center of Photography; the Corcoran Gallery in Washington, D.C.; and the Museum of Fine Arts, Montreal.
Tabitha Soren
Tabitha Soren left a career in television in 1999 to start another as an artist. Her work has been widely exhibited across the United States including this year in Boston, New York, Dallas, Pittsburgh, and currently in San Francisco City Hall. Public collections include the Los Angeles County Museum of Art; Cleveland Museum of Art; Berkeley Art Museum and Pacific Film Archive; Oakland Museum of Art; Transformer Station; Pier 24 Photography; New Orleans Museum of Art; and the Ogden Museum of Southern Art. Her first monograph, Fantasy Life, was published by Aperture Books in April 2017. In addition to The New Yorker and the New York Times Magazine, her photography has been featured in Vanity Fair; the Paris Review; New York Review of Books; New York Magazine; Sports Illustrated; and California Sunday Magazine, among others. She lives and works in the San Francisco Bay area.